Moderator: DCDLibrary
THE GENIOUS IN THESSALONIKI : LEONARDO DA VINCI
Exhibition: Leonardo Da Vinci
http://www.leonardodavinci.gr/
The Exhibition "Leonardo da Vinci - Inventor and Scientist"
is a unique cultural event. Visitors have the chance to admire 118 handmade replicas of world famous drawings, notebooks, rough sketches and letters of the archetype man of Renaissance, presented in thematic fields. At the same time, they can examine and operate 25 3D models, which have been constructed by specialized craftsmen, who followed the drawings of Leonardo da Vinci with extreme accuracy. Furthermore, they will have the chance to learn about the Renaissance through 12 multimedia stations, which operate in the exhibition facilities, along with texts and 8,000 pictures.
Since 1997, the exhibition has been hosted in science, history, natural history and art museums in three continents, with over 4,700,000 visitors. Indicatively, the works were exhibited in
Sweden, the Netherlands, the U.S.A., South Korea, South Africa, Taiwan, Switzerland, Germany, Austria, Singapore, Canada, Slovenia and Bulgaria.
More specifically, in Europe the exhibition has attracted more than 1,800,000 visitors until today, and has been presented in different cities.
ORGANIZED SCHOOL VISITS:



Weekdays: 9:00AM - 2:00PM, 5:00PM - 8:00PM




FOR THE REST OF THE PUBLIC:



Weekdays: 11:00AM - 2:00PM, 5:00PM - 10:00PM
Weekends: 11:00AM - 10:00PM
CATEGORIES AND PRICES OF TICKETS:



Adults: 8.00 €
Children / Pupils / Students: 4.00 €
Families: 12.00 €

The above prices include guided tour.



Entrance is free for people with disabilities.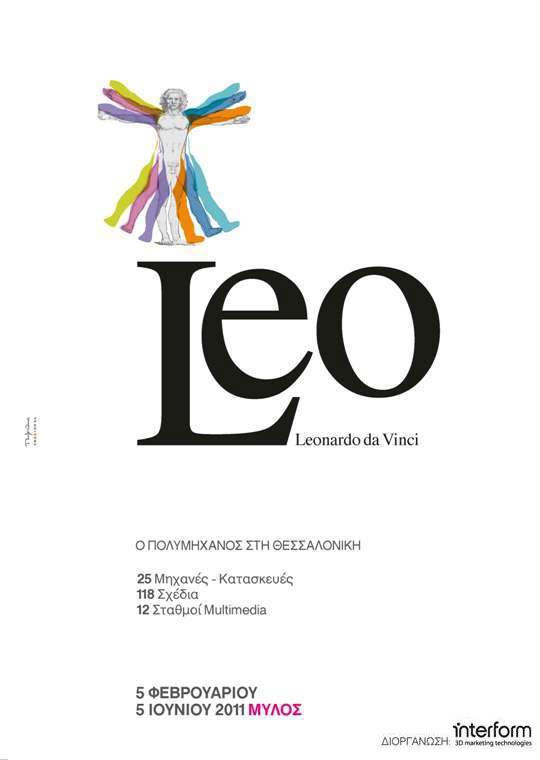 http://www.leonardodavinci.gr/
Indus
Posts: 565
Joined: Fri Jan 22, 2010 9:21 pm
---
Return to Links and Recommendations
Users browsing this forum: No registered users and 2 guests