Moderator: DCDLibrary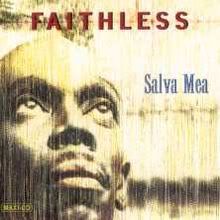 How can I change the world if I can't even change myself ?
I cannot change the way I am ?
"Salva Mea" Save me by Faithless
http://www.youtube.com/watch?v=QvbpVHMB ... re=related
...in a quite dramatic tone!
gREAT mIX!
one of the best.
Indus
Posts: 565
Joined: Fri Jan 22, 2010 9:21 pm
---
I like Faithless and have seen them live in Malta. I hadn't yet listened to that version of Salva Mea though.

Thanks.
Silencer
Posts: 919
Joined: Mon Apr 01, 2002 5:00 pm
Location: Malta
---
It was my pleasure!
Though i
like their music,
they create a desirable electro sound -
i can t say that i love their music.
Nevertheless Salva mea is special...
Indus
Posts: 565
Joined: Fri Jan 22, 2010 9:21 pm
---
---
Return to Links and Recommendations
Users browsing this forum: No registered users and 1 guest